Extend the life of your equipment
When your crane rebuild is complete it will look like new, operate like new, and have a one year warranty!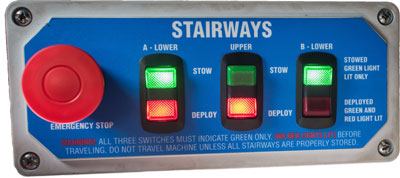 IPS is a supplier of replacement parts for American crawler cranes and genuine OEM parts for American Crane and Ohio Locomotive cranes. Our work is performed to the highest industry standards.
IPS Duluth is a full-service repair/rebuild facility for all types of track and crawler cranes. We can execute a full range of upgrades to improve the performance, safety, and service life of your equipment.
A full rebuild will restore your obsolete and outdated equipment to a like-new condition at half the cost of new. The upgrades incorporated into a rebuild will modernize the look and feel of the crane. "It is better than it was when it was new."
Our "running repair" service is designed to perform only the most critical repairs/upgrades to get your equipment back into service with the least amount of downtime. Our unit exchange system lets you swap out your faulty unit with a factory rebuilt, ready to go assembly for the fastest turnaround.
With expertise in welding, fabrication, hydraulics, pneumatics, and assembly, our experienced service team can outfit your crane with high speed travel packages, new style collector rings, efficient pneumatics filter assemblies and dual mode hoist systems. We also offer upgrades to electrical systems, crane capacities, hydraulic outriggers and belt drives.

Operator safety and efficiency is improved with new and improved steps, folding stairways, and work rails. Controls are greatly simplified with new joystick and multi-display screen upgrades.